Website:
Jaret Daniels
Birthplace:
Current Residence: Gainesville, FL
Setting: Butterflies
Genre: Non-Fiction
Jaret C. Daniels, Ph.D. is the Assistant Director for Research at the University of Florida's new McGuire Center for Lepidoptera and Biodiversity. Daniels has authored more than 40 scientific papers, popular articles, and books dealing with butterflies, conservation, integrated pest management, and butterfly gardening. Daniels has served as a design and technical consultant for numerous butterfly houses, commercial landscape projects, and school and home gardens.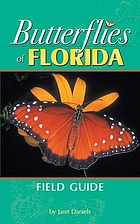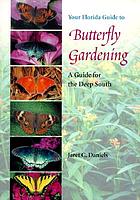 Book List
Florida Wildflowers and Butterflies (2007) with Dale A. Johnson
Butterflies of Michigan Field Guide (2005)
Butterflies of Ohio Field Guide (2004)
Butterflies of Georgia Field Guide (2004)
Butterflies of the Carolinas Field Guide (2003)
Butterflies of Florida Field Guide (2003)
Your Florida Guide to Butterfly Gardening (2000)
Search
Worldcat
for availability of books at your local library.
Click
Jaret Daniels
to visit his site.